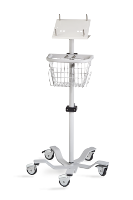 The mounting plate allows to attach the EO – 150 ventilator on a trolley or a wall rail, or to simply put it on the patient's bedside. Its adaptability and the screen inclination will offer a comfort of use for both patients and caregivers.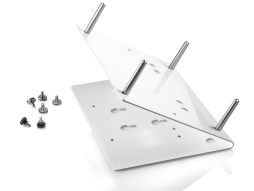 Tablet Mouting Bracket
EO-TABSPORT

The tablet mounting bracket allows the patient to keep control of his ventilation on a wheelchair, keeping a graphic interface in all circumstances.