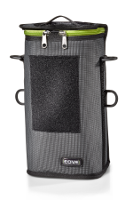 The Nomad bag allows to use only the ventilation module while moving, allowing the patient to move easily with his ventilator over the shoulder or as a backpack, keeping a graphic interface thanks to the EO Visio – Control Smartphone application or to a dedicated external tablet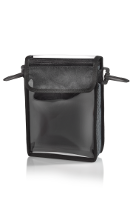 Combined to the Nomad bag, the Battery bag allows the patient to easily carry an external battery, offering a mobility solution with 15 hours battery life.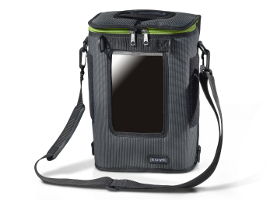 The Travel bag allows the patient to move with the complete EO – 150 ventilator. Two external battery bags (optional) can be hooked, giving the patient up to 24 hours of battery life.
Transport Bag
EO-CARBAG1X0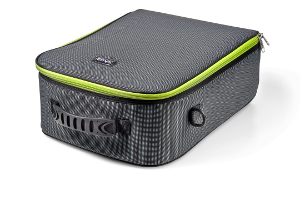 The Transport bag allows to store and transport the EO – 150 ventilator. Its design allows the patient to store the ventilator and its accessories, power source and circuit.